Fr. Matthew Tate of the Annunciation Orthodox Church, Milwaukie, OR wrote: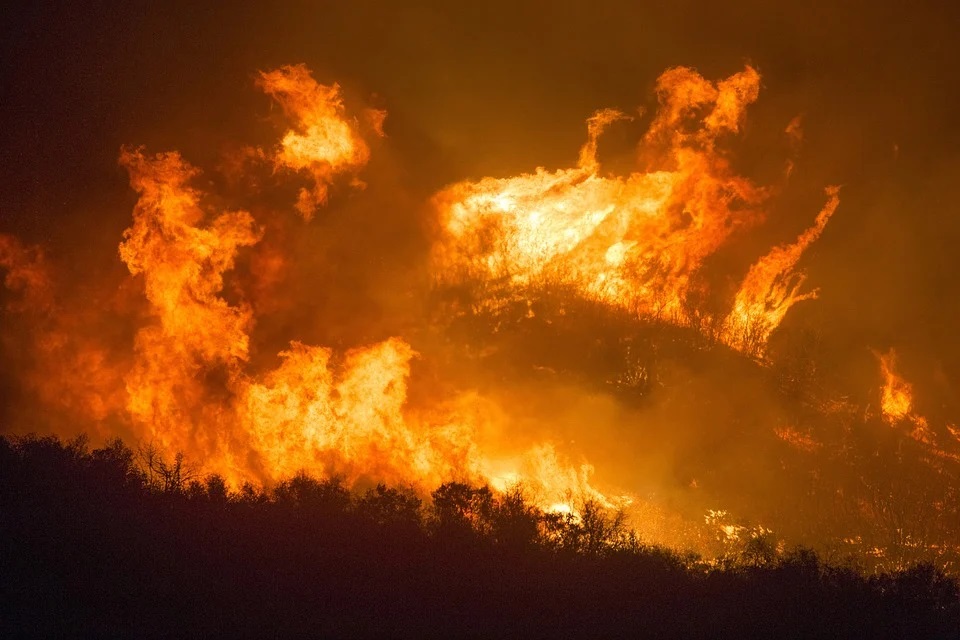 "Seven families are in the Red Zone (leave now) and have evacuated.  At least two of the homes are likely to burn.  The others are in the path of one of the fires.
Most of us are either in the Yellow (get ready now) or Green (be prepared to leave) Zones.  This includes the whole area around the church property.  The winds have abated but the fires are very active and close.  From my office window I cannot see beyond about 100 feet due to smoke.  It is eerie and worrisome for everyone."
Fr. Andreas Blom, who lives in Talent, OR was evacuated with his family yesterday.  There was really concern his home and church were lost to the flames.  He was able to return home today to pick up a few things and found everything across the street from his house was totally lost to the fire.  His home and the church have survived so far.  At this writing, three families from his mission were burnt out though.
First of all, we ask for your prayers for everyone, Orthodox and non-Orthodox who have experienced loss.  Secondly, should you wish to help, donations can be sent to:
Diocese of the West
attn: Fire Relief
806 Talent Ave.
Talent, OR 97540
Donations will be used to help not only our own parishioners, but also our neighbors in this time of crisis.
We thank you in advance.
+Benjamin
Archbishop of San Francisco and the West