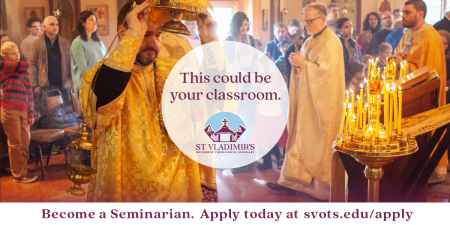 Apply to become a seminarian at St. Vladimir's Orthodox Theological Seminary! The Seminary is now accepting applications for all four of its degree programs for Academic Year 2022-2023: Master of Divinity, Master of Arts, Master of Theology, and Doctor of Ministry. The deadline to apply is June 1, 2022.
Prospective students are able to complete the entire application process online, including interviews, and are not required to visit campus at any time during the application process.
The degree programs at St. Vladimir's cater to both ordained and lay ministry and a variety of vocations. The Orthodox Church has a great need not only for priests but academics and teachers, church musicians, missionaries, writers, chaplains, and other ministries. Visit the academics section of the Seminary website or download the 2022-2023 Admissions Catalog to explore the different offerings at St. Vladimir's Seminary.
New Cohorts for M.A. & D.Min. Programs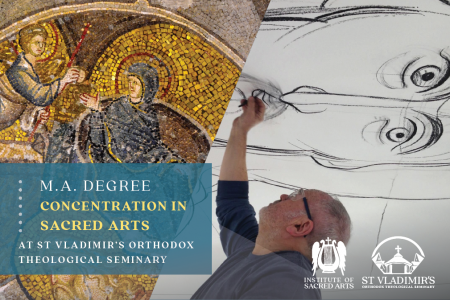 The incoming class of 2022-2023 will include new cohorts of seminarians for the Seminary's M.A. and D.Min. programs.
In the M.A. program, St. Vladimir's is recruiting prospective students who wish to choose a particular concentration for their theological degree: General Theological Studies, Theological Scholarship and Research, or Sacred Arts. Learn more about the degree concentrations on the Master of Arts webpage.
The Doctor of Ministry program is also forming a new cohort of students who will complete the hybrid degree together, beginning in 2022. More information about cohorts and the D.Min. program may be found on the Doctor of Ministry webpage.
Saint Vladimir's Orthodox Theological Seminary is a higher education institution chartered by the University of the State of New York and accredited by the Commission on Accrediting of the Association of Theological Schools in the United States and Canada (ATS) to offer the following program degrees: Master of Divinity, Master of Arts, Master of Theology, and Doctor of Ministry.